How to Light Your Bathroom
Bathroom lighting can create the perfect mood and ambiance while bringing your design to life. Let's face it, lighting helps you look your best, ensuring every detail is in place when applying makeup and getting dressed for that special occasion. There is so much to consider when lighting your bathroom, so we put together a list of helpful tips from renowned design experts to ensure your bathroom lighting not only looks great but is also functional.
I always love a good mix of ambient or recessed lighting and accent lighting in a bathroom. The addition of these two cute sconces added the perfect touch of beautiful accent light and a pop of whimsical elegance to this little girl's bathroom. The gold accents the mirror beautifully and is such a beautiful compliment to the purple in the space.
Brittany Hayes, Interior Designer
When it comes to styling your bathroom, know your measurements! Pictures you see online can often be deceiving based on the way they're styled. My other tip would be to invest in great lighting. Things like your towels or bathmats or even your shower curtain can look more elevated when you have a fabulous piece of statement lighting that creates the ambiance for the room.
Amanda Champion, Fashion Blogger
Consider all of the sources in the bathroom when choosing a light fixture. If the ceiling fixture is the main light source, make sure the light fixture gives off enough light to illuminate the space. If there are other sources of light (for example wall sconces or recessed lighting), then selecting a light fixture that works with the décor is sufficient.
Tammy C. Bolden, Principal/Owner of Bold Interior Designs, LLC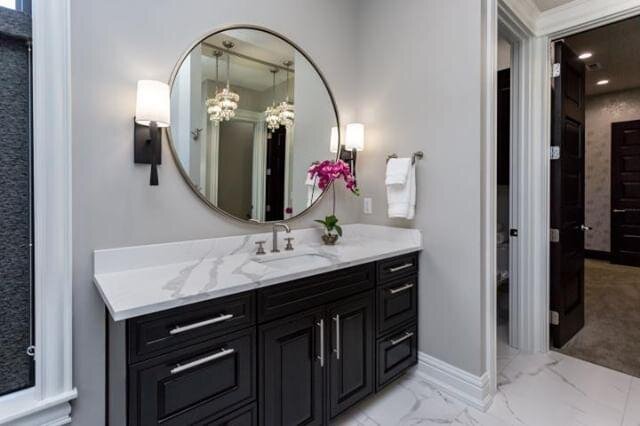 I love using wall sconces and pendants in bath spaces. Sconces flanking a mirror not only offer a classic look, but they are lighting the sides of your face without casting dark shadows.
Amber Pirillo, Interior Designer
Pendants help to create a unique ambiance and offer a great source of light to not only your face, but the space in its whole.
Amber Pirillo, Interior Designer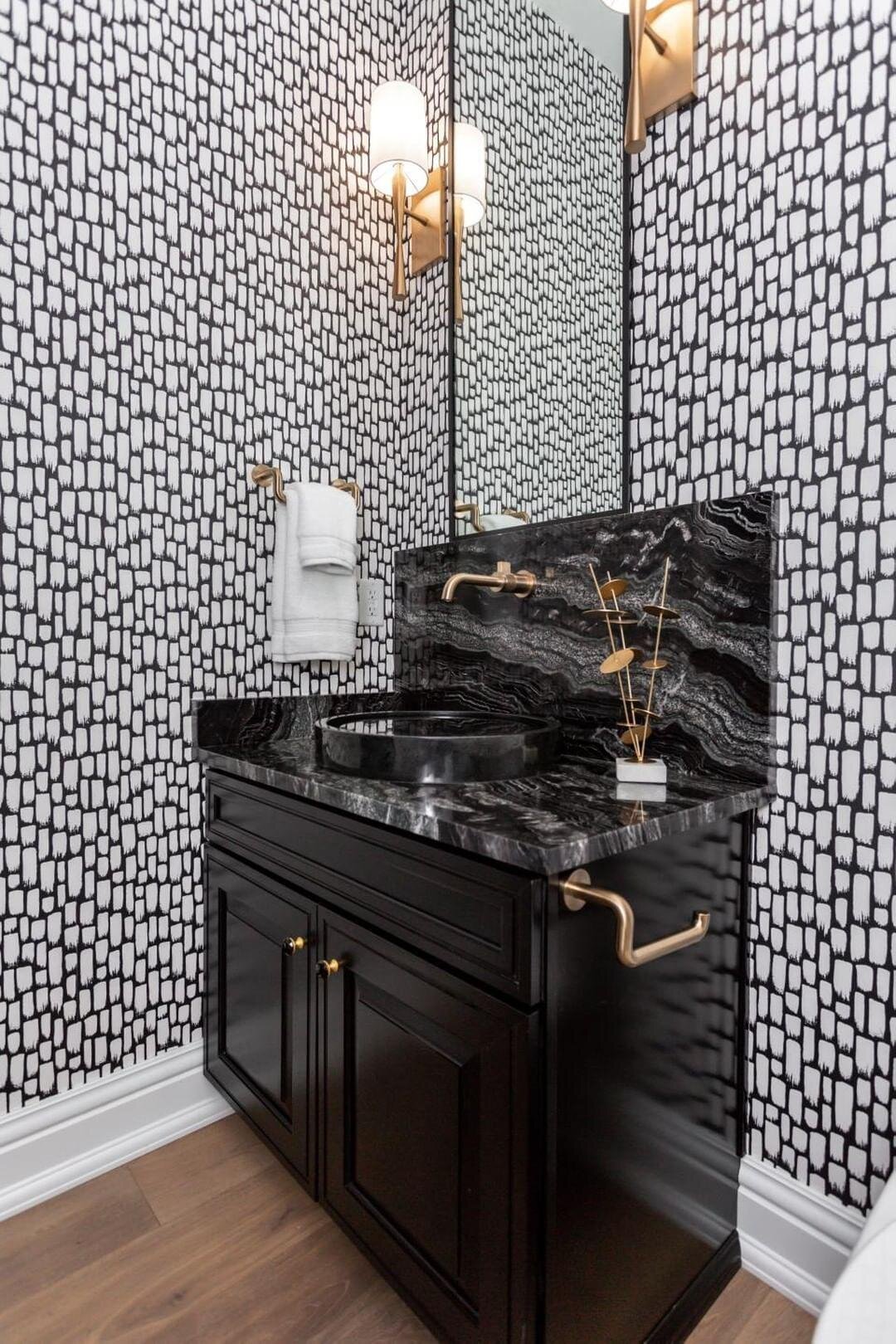 I try to use lighting in unconventional ways and that are often times unexpected. Utilizing wall sconces and pendants are just a couple of ways to add a personal touch to a space.
Amber Pirillo, Interior Designer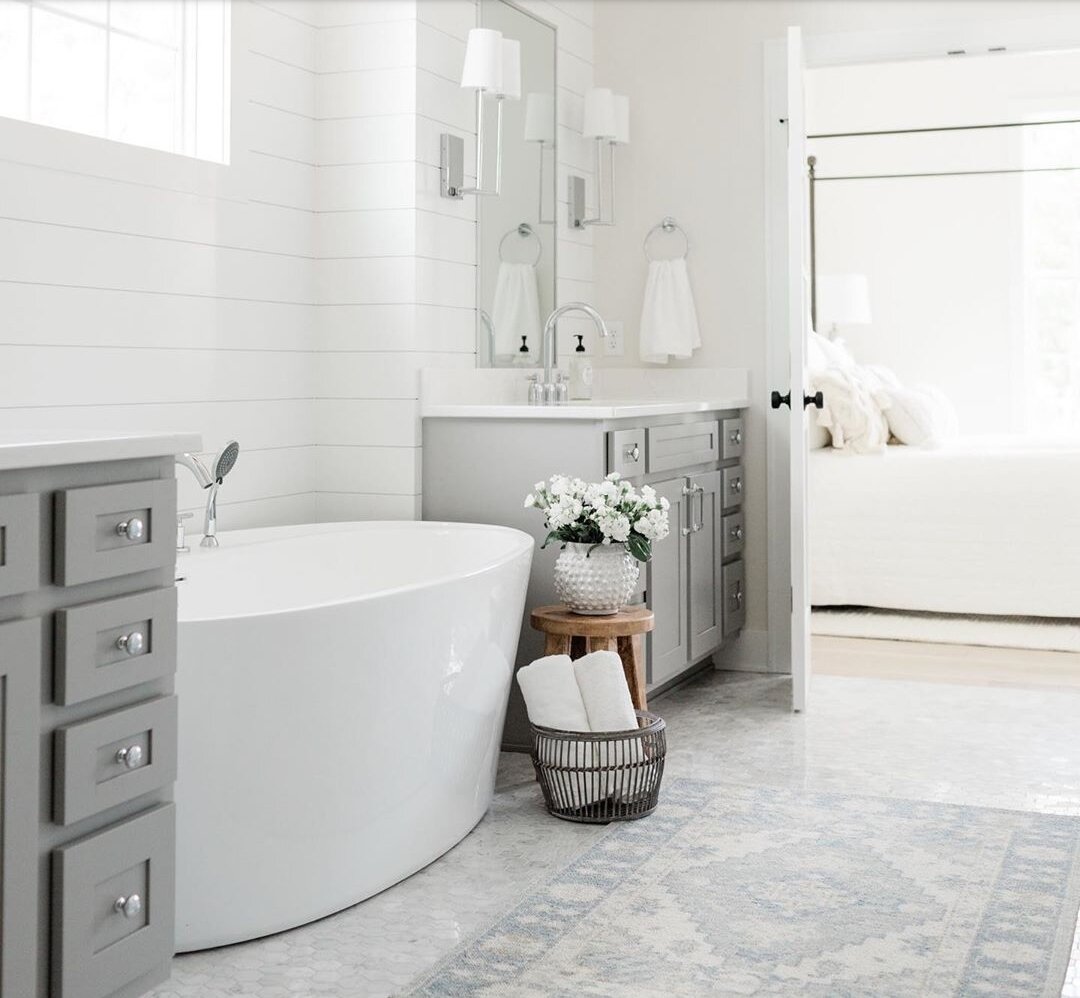 Our favorite way to dress up a bathroom is with sconce lighting flanking a mirror.
Katelyn Cheek, Design Director of Oakstone Homes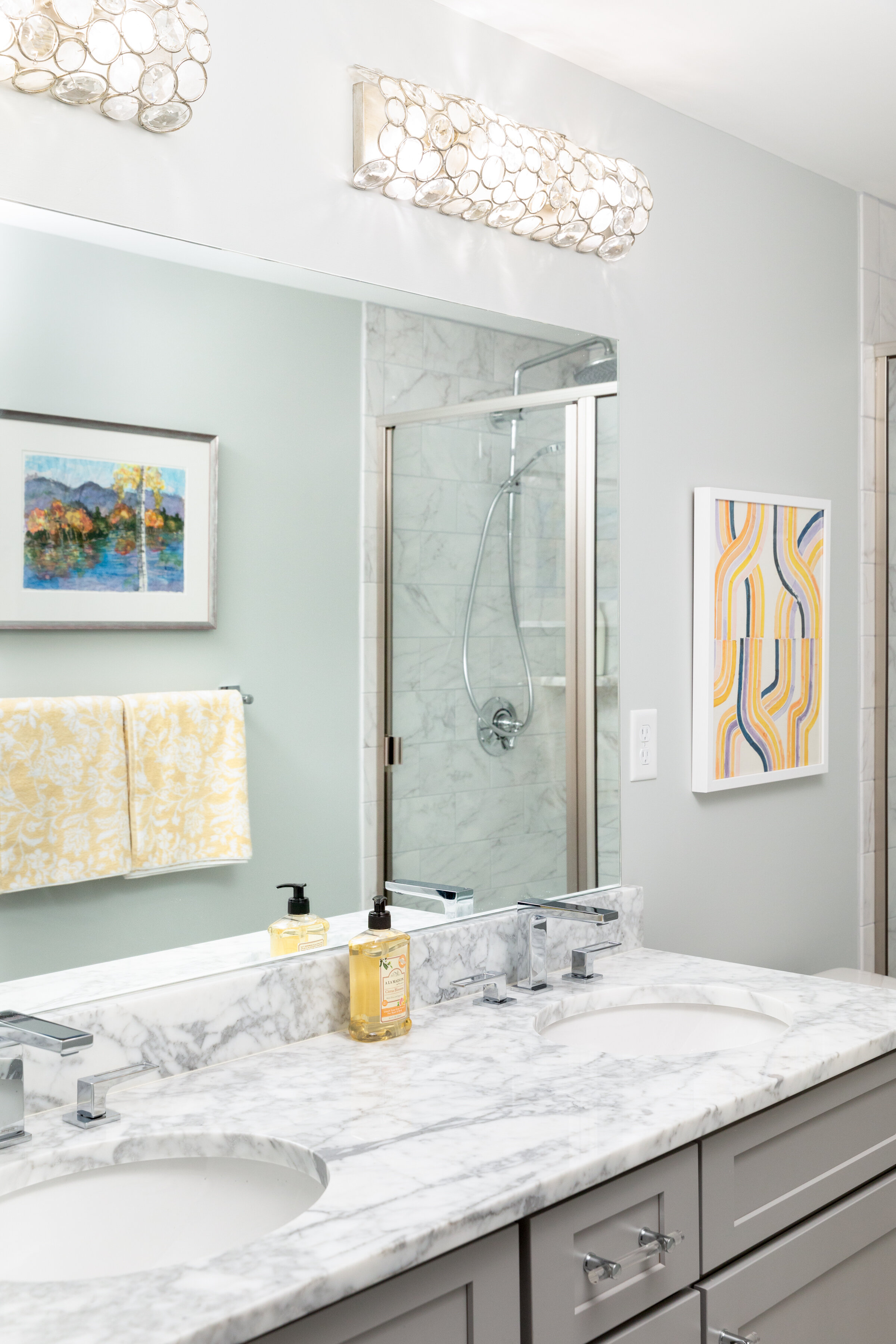 I look at a room as if I'm looking through a camera lens. Scale, color, balance and light, it's all about composition. The circular design of the sconces looks great with the movement of the marble.
Linda Holt of Linda Holt Creative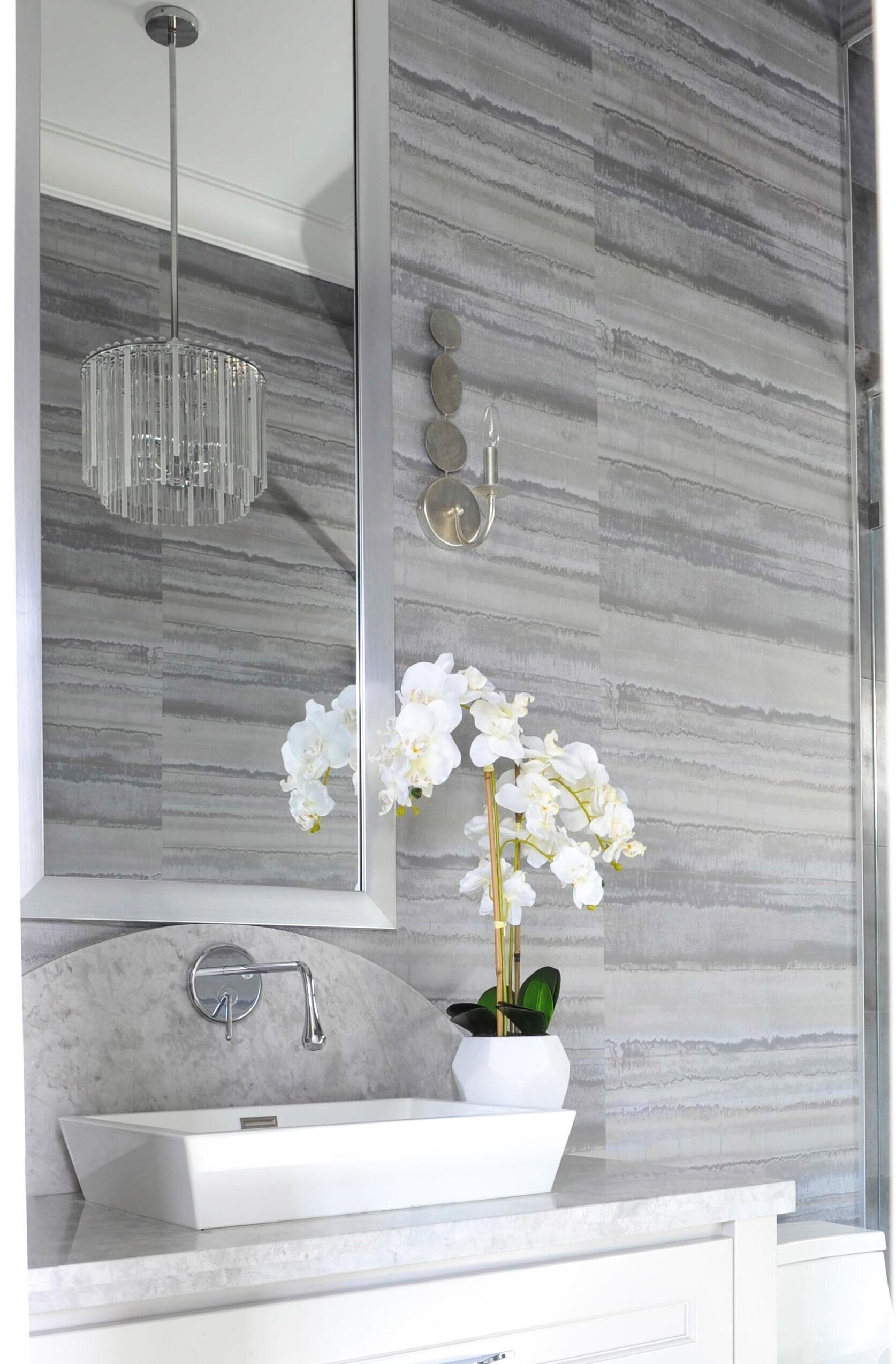 Incorporating a variety of light sources is a very important functional consideration in bathroom design. The wall sconces on either side of the mirror provide an even, flattering light for guests to look their best. The ceiling chandelier, that operates on a separate switch, provides the perfect amount of ambient light as needed and looks stunning whether turned on or off.
Paulie Dhillon
Principal/Lead Designer, Design Therapy Interior Design
Photographer: Tracey Ayton
Need more lighting inspiration? Visit our Tips & Advice for more.
Use #CrystoramaStyle to show us your lighting design!